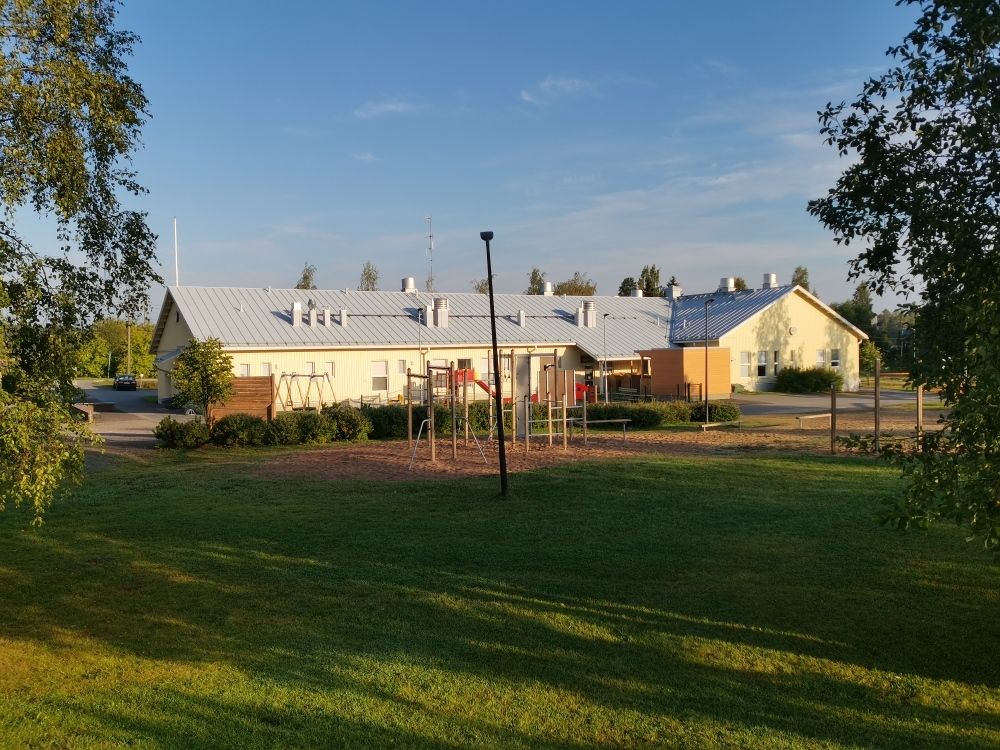 The primary school and day-care centre of Eräjärvi is situated in the harmonious and peaceful countryside. The surrounding fields and forests offer an attractive and safe environment for children. The schoolyard is equipped with many possibilities for playing, exercising and observing nature. In addition to the sounds of happy children one may hear neighing of a horse, crowing of a rooster or the call of a crane.
The primary school is divided into three groups. Class 1 and 2 study together, likewise class 3 and 4, and class 5 and 6. One preschool class has a separate classroom in the same building. The school has four teachers. On Tuesdays and Thursdays our English teacher joins us, and on Mondays and Thursdays our special needs teacher.
Other workers at school are two school assistants and a cook/cleaner. Two adults work at the day-care centre.  
The set of values we especially highlight:


friendship skills
environmental education
ability to tolerate
learning to take responsibility
happy learning and playing
developing a sense of community
In all our daily activities we try to address individual needs, and see the children as they themselves wish to be seen. We encourage them to appreciate the strengths of others, to see one's own good characteristics, and notice the good sides of their environment.  

Our school follows the Erasmus+ plan of the city of Orivesi.