On the 25th of November you can choose between Black Friday or Buy Nothing Day.
We chose to hear the lecture "Helvetin hyvin menee - It's going as good as hell", which was organised in connection with the waste reduction week in Tampere. In the panel there were Professor
Esko Valtaoja
and Osmo Soininvaara, Member of Finnish Parliament (The Greens). They talked about the relation of happiness, consumption and natural resources.
The event was organised next door to our school by Ekokumppanit and Pirkanmaan jätehuolto (Tampere Regional Solid Waste Management) from 6-8 pm.
At the beginnig of the event a representative of Pirkanmaan jätehuolto pointed out, that the inhabitants of the region Pirkanmaa produce 100 garbage trucks of waste per day. It was surprising to hear, that single days like Christmas do not stand out at all in these scales. The amount of waste that we produce remains unchanged from year to year, although there are efforts made to reduce it. The only thing which will show to some extent in the amount of waste is recession.
First, we saw the following video by Esko Valtaoja:
In the video Esko Valtaoja says, that the world is doing better than ever in many ways. However, if everyone lives like us Finns, one Earth is not enough. Humanity holds the keys to our problems and he seems to trust, that we will use those keys as well. One of the answers is circular economy. As an example, he mentions the Finnish recycling system of beverage bottles. Imagine that we could be equally efficient in other fields!
According to Valtaoja we pay far to much attention to "the storm on the surface", like Brexit and Trump. The darker the figures the more credible they seem to appear to people. Despite negative headlines the deeper currents are taking us to the right direction.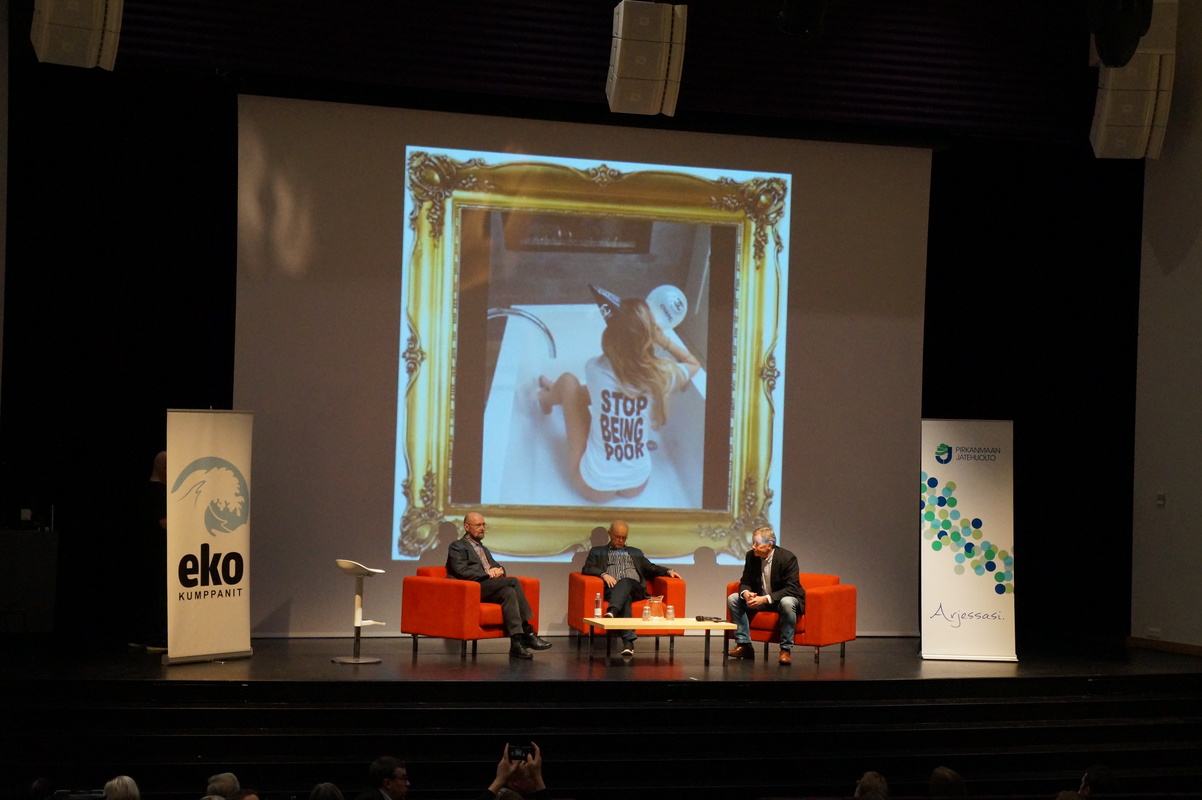 Osmo Soininvaara asked, what the difference between an optimist and a pessimist is.
- The optimist is of the opinion, that we live in the best time ever. The pessimist agrees.
Mr Valtaoja was of the opinion, that we need economical growth in order to get rid of powerty. Mr Soininvaara pointed out, that at some point you should stop striving for more growth. Japan has not had any economical growth in 25 years. We are now craving 5 Earths. If we were willing to cut down 10%, we could make it. At the moment we live in a system that favours playing dirty. It is the task of politicians to rewrite the rules.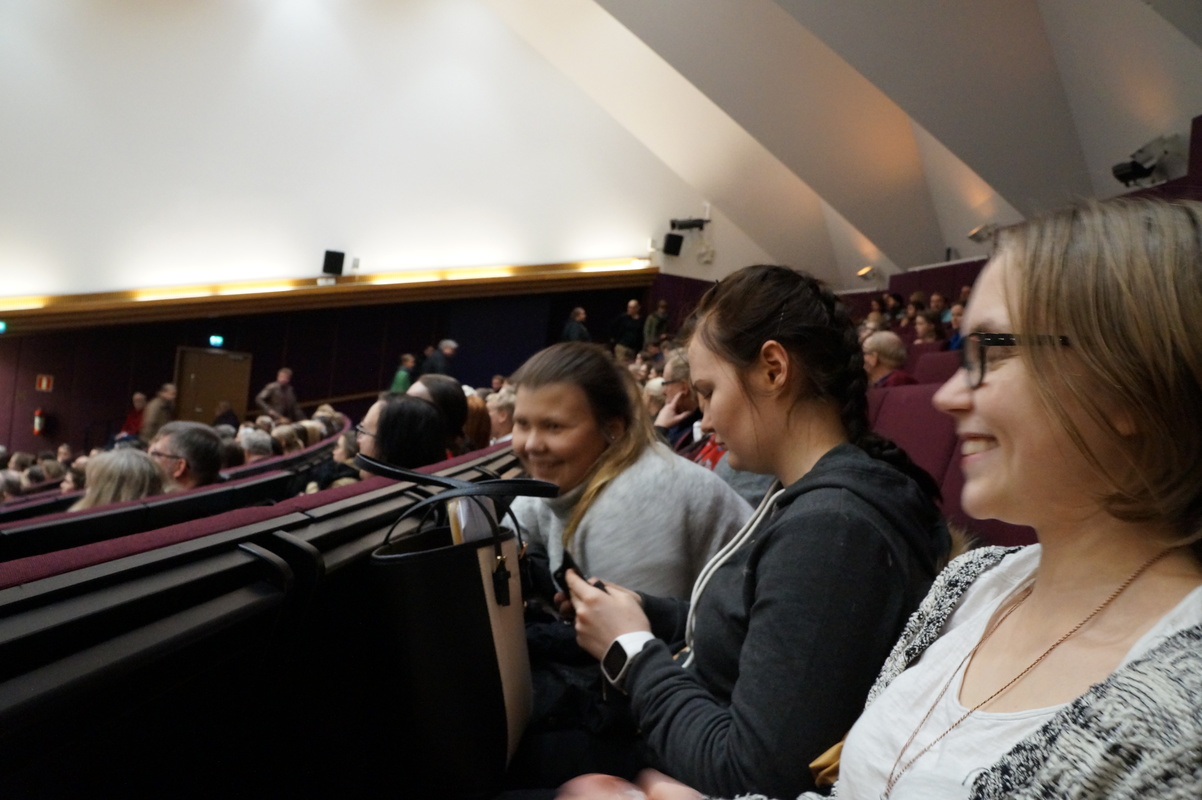 There needs to be a shift from growth in material or energy to growth in information. The problem is that the growth of information is a source of anxiety for many. The picture below calls for new ways of doing things.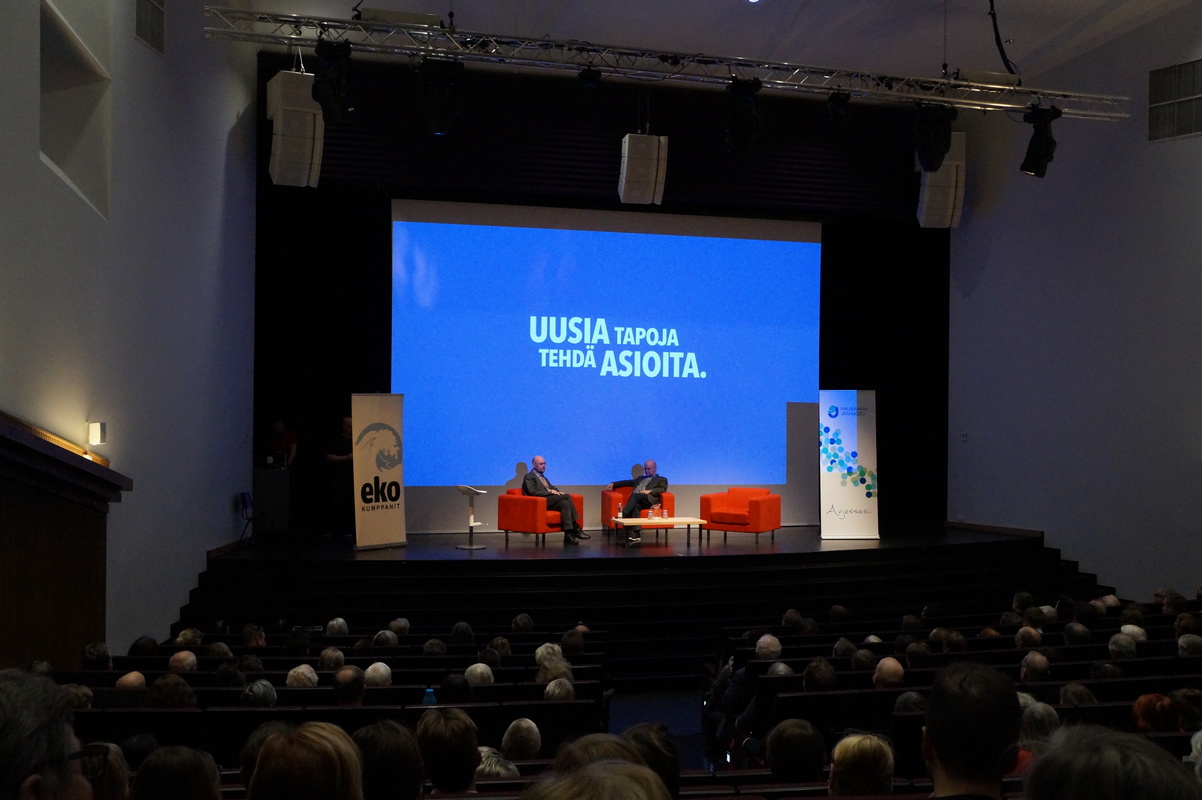 The approach to the subject was perhaps a bit more personal than expected, but our group agreed there were some good points made.