In the morning we had a lesson about Aurora Borealis to classes 4 B and 4 C. We also told them about Finland. They were very nice pupils and they had some questions for us.
After lesson Lucilla, Dilva and Monia took us to the kindergarden where children were 3-5 years old. Kids were so lovely and we had a great time with them! Then we went to hotel Valle del Marta which is also a spa. There is a little shop where they sell products of their farm. We bougth there some olives, olive oil and wine. They also gave us two marmelades for a gift. It was nice!
From there we went back to school to have a lunch. Then one class asked if they could sing to us. We went to their classroom and they sang and danced one Italian song and one English song to us. Then we surprised them and sang also a song called Mamma Miau. We taught them the refrain and they sang it with us. We had fun, but we had to go on to the I.C.Saccioni school.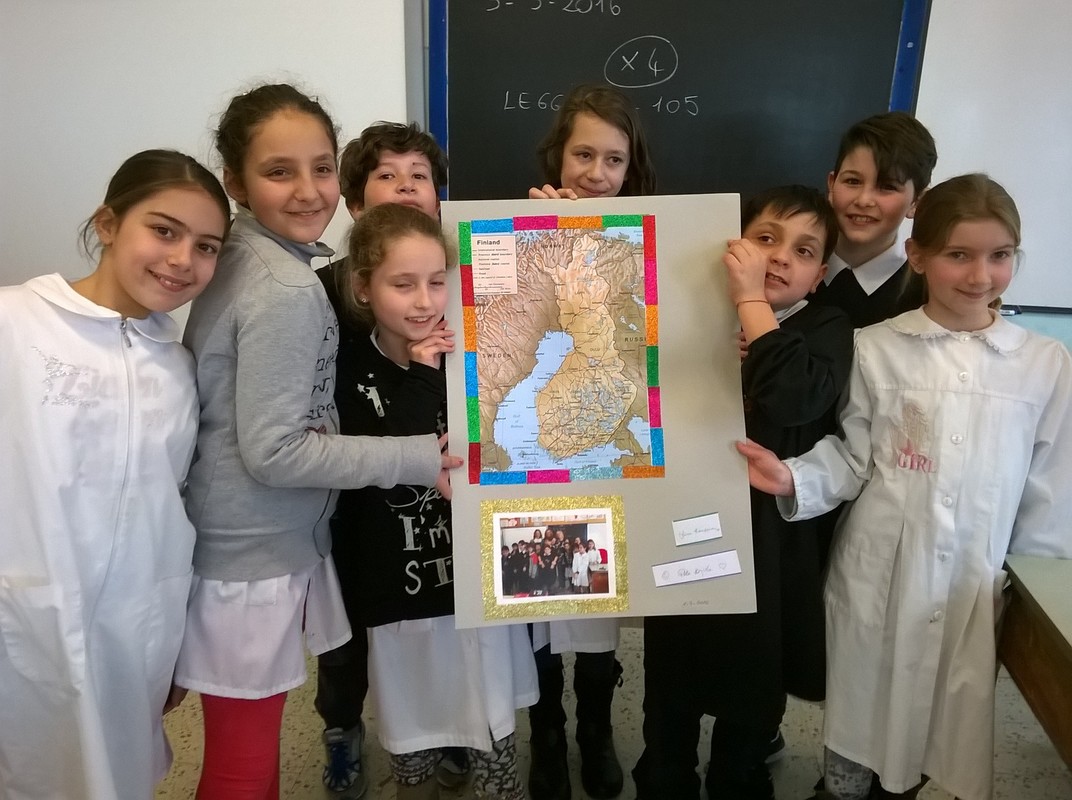 Every afternoon from 2pm there are instrument lessons. We had a possibility to visit lessons of piano, guitar, flute, clarinet and trumpet. Some of them were pracing for Contest Music Competition. It is a big classical music competion for the schools.
In the evening, after instrument lessons, the flute teacher gave us a lift to Viterbo. There we met Tiziana and Stefania who were in Joutsa last September via Smile project. They were our guides in Viterbo. First we went to meet Chiara to the town hall and suddenly we found ourselves in the middle of the city council´s meeting. We weren´t there long time. At the end of the day we had a dinner in a nice pizzeria.