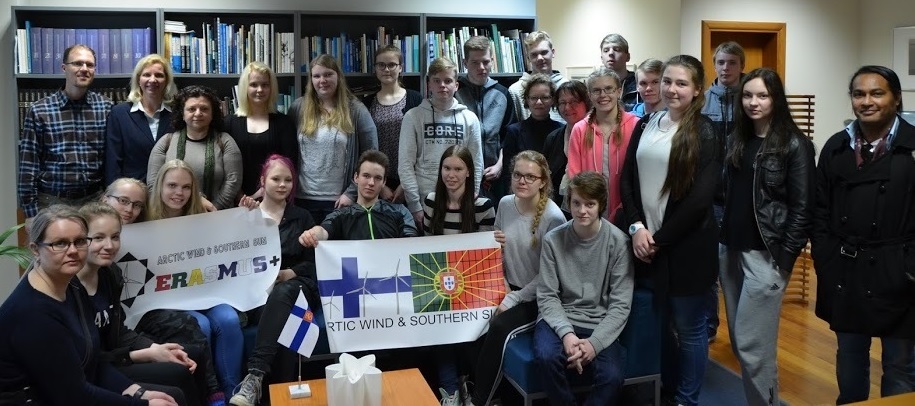 The Finnish group and our hosts at the Finnish embassy in Lisbon
We left from Kauhajoki to Portugal on tuesday evening 19.4 at 10p.m. a clock. After Simo's and Tuomas's sleepsong we all slept nicely (or not so nicely) till the Parkano's Shell, where Sanna get on the buss. After a short stop we kept going to Helsinki-Vantaa airport. We arrived to the airport about 3 a.m. almost two and half hours before the flight (as basic finnish people usually do). Flight was about half a hour late and take five hours.
We arrived to the Lisbon at 8 a.m. First we took our baggage and then we met portuguese teachers Jaime and Carla. We get some snack and after that we had a visit to Finnish Embassy. We heard useful information about Portugal as a country and portuguese people. After that we went to modern art museum called Berard Museum where we split in to the two groups and our guides told us interesting trivia about work of arts. Museum visit took about one our and after that we all were very hungry and didn't have any other choice than go to McDonald's.
After we had eaten our Big Macs and cokes we visited the Jeronimos monastery. It was amazing church with very beautiful ornaments. We sat there for a while and after that we went to the Monument of Discoveries. We took a group photo (surprise) and many other beautiful pictures there and used elevator to get up to the roof of this monument building. The sight from there was breath taking.
Then we left from Lisbon and started our way to Vidigueira and our host families. On the way we saw typical portuguese landscapes with cows, sheeps, horses, fields and trees in the straight lines. After about two hours journey we met our host families and our partners for the first time. We had a very warm reception and the end of this evening we spend in our new homes.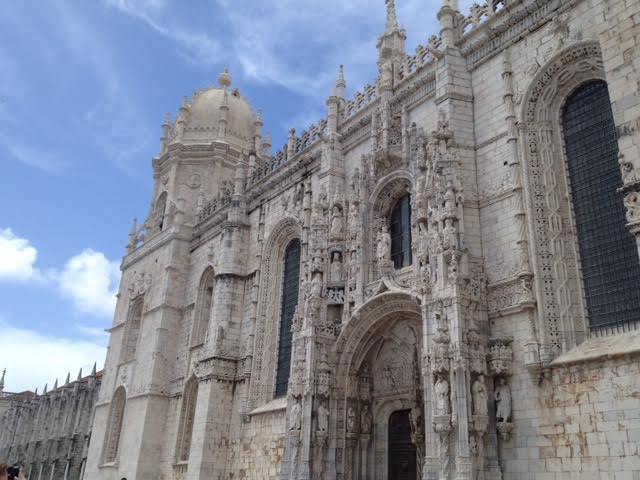 Jeronimos monastery.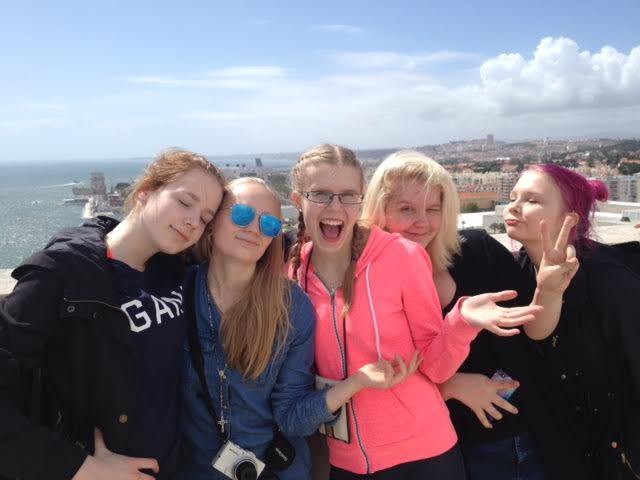 At the top of the Monument
of
Discoveries, Lisbon.